Posted by Stelleractive on Nov 13, 2023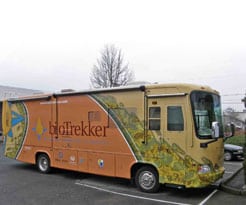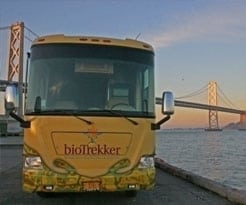 Many of today's new technology diesel vehicles are considered Low Emission Vehicles (LEV). Using BioDiesel reduces the emission level of a LEV even further. For every 1% BioDiesel you blend you will lower tailpipe emissions approximately 1%. You will help reduce dependence on foreign oil and put more Americans to work growing a BioDiesel based economy.
I have been running B20-B30 in my 2003 Freightliner Sprinter 2500SHC since 2004 with no problems. Many of our customers are using Bio blends from B2 to B100. In fact, one customer is running a fleet of 17 Sprinter passenger vans on B100!
To take our commitment a step further, we have joined as sponsors of bioTrekker. Touring the country and talking about biodiesel at elementary schools, high schools, universities, music festivals, RV shows and even Boy Scout meetings, bioTrekker is a grassroots project that demonstrates it's possible to run biodiesel in an RV without any conversions. For more information about bioTrekker and their commitment environment http://biotrekker.com
For those of you that would like more information on BioDiesel, we have provided several links below.
Thank you for thinking Green, John
John Bendit
Upscale Automotive, Inc.
http://biotrekker.com
http://www.biodiesel.org
http://www.biodieselsolutions.com/
http://www.soygold.com/
http://biodiesel.infopop.cc/eve/ubb.x
http://groups.yahoo.com/group/Biodiesel/
http://www.berkeleybiodiesel.org
http://www.sqbiofuels.com/http://www.gobluesun.com...