Description
2007-Present Mercedes Sprinter Van & 07-22 Mercedes Sprinter Conversion Van | 2500 | 3500 | 4500  Front Suspension System from Timbren
IT WILL FIT THE 1500 | 2500 | 3500 | 4500
I've heard that these are easier to install than air socks or airbag shocks. Is that true?
Yes. It is true that most people would say that installing this front suspension system is much easier than installing an airbag system.
Exactly why is that reason? What makes this so much more simple to do?
It is the fact that you do not have to adjust anything, use a gauge, or use an air hose in order to install this product on your Sprinter van.
How is the spring constructed? What are the components that make up this spring?
The spring is made of rubber. It is a special type of rubber which is more elastic than urethane. A more flexible and durable spring is a good thing for you because that means that there is more absorption possible of bumps and other irregularities of the road. You will feel less of the inconsistencies while riding in the vehicle.
I heard that this has custom-made brackets for the Sprinter van. What do you know about them? Do you have information about them?
The brackets are bolted into your rail. The rubber springs are bolted to the brackets that are bolted on to your rail. The springs have to be able to touch the axle. The springs absorb the bumps and help your Sprinter van handle turns and whatever else may come. The system works with your current suspension system.
Does this system have a weight limit it can handle? Is there an amount of weight I shouldn't pass?
Officially the limit is 1000 lbs. Keep in mind that this weight limit does not directly affect how much weight you can actually tow around. The 1000 lbs are always included in the amount your Sprinter can carry. The only thing that this front suspension system changes is how much weight you can distribute between the front and back end of the vehicle. Again, it does not add to the amount of weight you can carry on or in your Sprinter van.
Sag is something that I think about a lot. I have a sag but to the front of my Sprinter van which is… Concerning… Will this product help fix my Sprinter's sag?
Correct. The front suspension system you see here will help you with your sag problem. The springs will help level out your vehicle so that you do not have this sag that you mention here.
I've seen other Sprinters with like snow plows or other super heavy front loaded items on the front end of a Sprinter. I always wondered why they weren't diving nose first into the ground. Is this the secret of their success here?
The front suspension system will help with situations as you described. In fact, a lot of people who have problems with their headlights not aligned properly tend to have the issue fixed when they get a front suspension system. For example, if you have an uneven amount of weight on the passenger or driver side then the front suspension will help to equal that weight distribution out.
So, if I'm turning and turning pretty hard for whatever reason then the front suspension should help keep my Sprinter van from nose-diving into the corner to which I am turning, right?
Yes. You are correct. The suspension system helps stabilize the system as a whole and allows you to avoid those nose diving situations as you were saying. The suspension system will do its best to keep you and your Sprinter van level and give you the ability to take the turn. The two halves of the suspension system work independently from each other which also them to asymmetrically control and expand as needed. Exactly what you need when you are turning a corner.
What if I just need something to help me carry a load but I'm not necessarily looking to off-road. Will it help smooth out the ride even if that ride is not aggressive?
The front suspension system you are looking at here is not just built to handle bumps and such. It is also made to help you stabilize the weight in your vehicle. Adding this to your Sprinter van will help you have a smoother ride when you are trying to travel somewhere.
I've had a few situations where I come into a turn and I feel pretty close to rolling. I'm hoping this product will stop that because I get scared when the turn is sharp to a certain extent. Is that actually something it can do?
Yes. The front suspension system does help you deal with roll instability. It should help you not experience as much of that problem when you turn into a corner.
I am actively trying to avoid drilling into my Sprinter van and it would make me happy if I did not have to use a drill to drill into my Sprinter to install this suspension system. Am I going to need a drill?
You are in luck. You will not require a drill in order to get this installed on your vehicle.
I have axle bump stops and I am wondering what will happen to them when I use this product?
Your axle bump stops will be replaced when this item is installed on your vehicle.
I saw that you said this works with the current suspension system. I have leaf springs. What happens if I have leaf springs and this product?
The front suspension system you see here will allow your leaf springs to move and do their job while aiding in stabilizing the front end of the vehicle. The end result, for you, is that you will have a better ride since you will have both systems working to stabilize your vehicle.
Are you sure that this is a front suspension system? I know that I've heard of a suspension system but not a front suspension system.
The suspension system is made specifically for the front of your van. A lot of people feel like their front suspension could be beefed up and this product was developed in order to satisfy that want. It does have all of the pluses as mentioned in the previous paragraphs such as the ability to move through turns with greater stability and to take bumps with less of a jarring effect on you and your passengers.
What are those black cylinders that are getting squished? What do they do?
You are looking at two aeon hollow rubber springs. They are the parts of the suspension system that compress and extend.
Other products in this similar category all have warranties. Is it safe to assume that this one does too?
A limited lifetime warranty is attached to this product. However, it is a manufacturer based warranty which means that you will be dealing with Timbren and not us if you have problems with this product.
So, I don't have to get rid of my current suspension system if I choose to get this one?
Correct, in fact, you should be keeping the other suspension system because you need them in tandem. You can use this product with your current suspension system and it will smooth out your ride even more.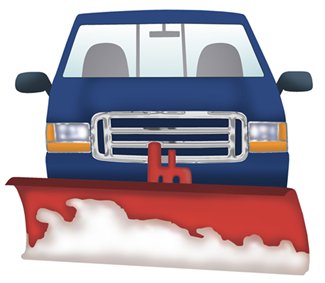 What are the types and models of Sprinter vans this particular thing will fit?
The front suspension system will fit Sprinters that are from the year 2019 and also are 2500, 3500, or 4500 models.
I don't always drive around with stuff in my Sprinter, is that going to be a problem? Am I going to have to remove and then put back this thing every time I drive depending on what I'm doing?
No. You can leave this front suspension system on as it will help take the bumps and curves. It will make your ride noticeably more enjoyable since you will not be receiving as much shock from the ride.
I'm convinced if you can tell me that this suspension system was built for a Sprinter? I hate having to buy anything not made for a Sprinter because they never fit right.
The product on this page was specifically designed with the Sprinter in mind. There are special brackets in this kit just for Sprinter vans. The product is meant for a Sprinter and the Sprinter was not an afterthought at all.