Description
Lightweight Aluminum Retractable Power Step Running Board
This product will not fit Sprinters vans with Rear A/C and Heatboost. Click here to see the product that will fit those types of Sprinter vans.
Is this a motorized step?
Yes. It is a motorized step that will deploy when you open or close your door.
Does it work if I'm on a hill? I know some of these don't like to activate if you are on any kind of slope.
The manufacturer says that they tested this product on slopes and found that it worked well.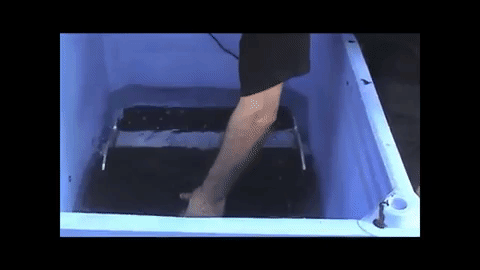 Is this thing going to handle rain? I don't need something that is going to cause me problems in the rain.
Actually, we have seen a video of this step being used underwater. Please note that we do not recommend this usage but we have seen it done in videos.
What about the part am I going to step on? Is it slick?
We were told that it has a non-skid surface which should help you not slip when you put your foot on it.
Speaking of stepping up on to this power step running board thing… How much weight can it hold?
We were told that this design can hold up to 900 lbs of weight.
Well, it has gotten really cold where I am some years. Especially when there's that polar split thing that was dumping snow. Am I going to be able to depend on this thing in really bad weather?
The information we have about the product says that it is able to function even when the weather is as cold as -22 degrees and as high as 176 degrees Fahrenheit.
I'm worried about the electric components… Does this have some sort of protection against the electronics going haywire on me?
It does, actually, it has the following things: electronic limit protection, overload protection, and electronic circuit protection.
Will it fit my van? I'd love to get this thing but I need to know it will actually fit before I make a decision on it.
The manufacturer tells us that this step fits under all doors. It should fit under your van. It comes in a multitude of sizes and has specific brackets for Transit, Promaster, and Sprinter vans..