Posted by Stelleractive on Jun 05, 2007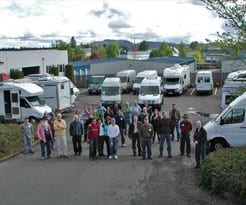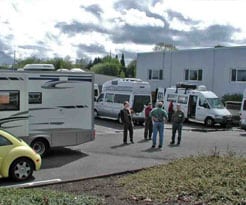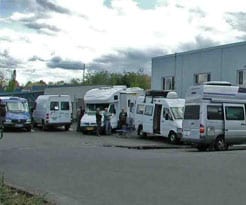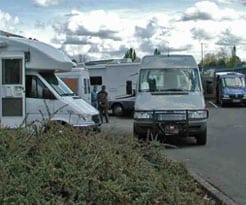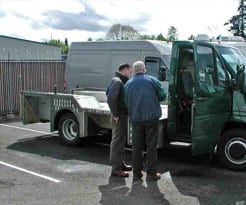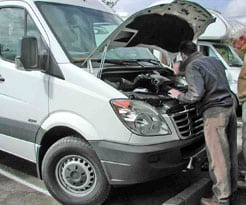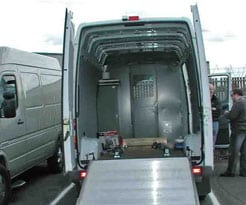 The Third Annual Northwest SprinterFest was held on April 12th, 2008. The event was held in the parking lot of Upscale Automotive and the Sprinterstore in Tualatin, Oregon. We want to thank everyone who attended and made the event the success that it was.
A special thanks goes to:
Mike H. for sign making, picture taking, marketing and "crowd control."
Bob S. for donating soft drinks, bottled water and for general "crowd control".
Judy K. for helping with "food control".
Roy K. for giving test drives with their View, testing some of our prototype products and for his general supervision that we all needed.
Troy G. from Portland Freightliner for bringing the 07 Van and letting us test drive and paw all over it.
And everyone who helped out!
The final stats get a little sketchy; somewhere between 45-50 people (non-Sprinter owners came and went, like the couple on the tandem bicycle!), Lulu the cat, Mona the dog and a pair of un-named Mallard Ducks! Oregon, Washington, California, Texas and Alaska were all represented. We had an 07 144″ High Roof Passenger Van, 3-4 View/Navions, a Gulf Stream Vista Cruiser Mini, 2 Westies, a Vista Cruiser B, at least one other Class B, a Cab Chassis conversion in progress, a Mog Junior, a Mighty Mouse, trade/work rigs, an expediting van and trailer, a sound system transporter with fold out ramp, a surfing van, stock passenger vans and a bunch of personal conversions and conversions in progress.