Posted by Stelleractive on May 08, 2006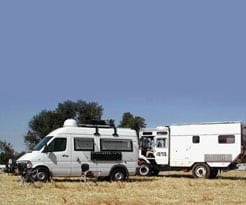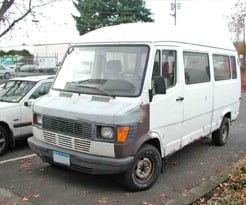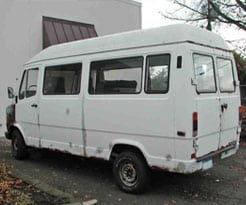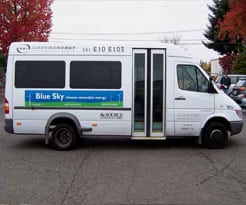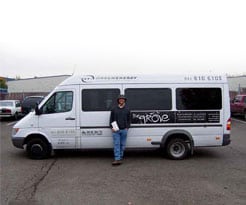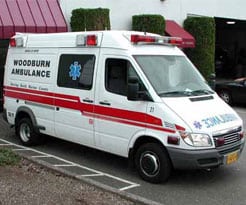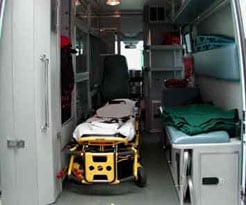 The following pictures are of customers vehicles that we have serviced. Because they are unique and something you may not see just "drivin' around town", we thought it would be fun to share them with you!
John Flannery and Green Energy Transport are located in Bend, Oregon. John owns and operates a transport service using this 158″ Daimler Transport that he runs on B-20 Bio Diesel.
Woodburn Ambulance uses this 140″ 2001 Freightliner La France Ambulance. It was one of several bought in from Europe for the 2002 Salt Lake Winter Olympics.
Mog Junior is a 140″ Sprinter is totally self contained and set up for the back roads. Look close and you can see the front bull guard and winch. It is seen here with it's UniMog big brother!
Need your sewing or quilting machine serviced? Call Boersma's Sewing Center in McMinnville, Oregon.
This 1986 Mercedes L309 is the precursor to the Sprinter. It is slightly smaller than the 02-06 140″ 2500SHC Passenger Van and is powered by a 3.0L inline 5 cylinder non turbo diesel engine. Needs some work but the owner says he has several body panels waiting to be installed. Hopefully, we will see it at the April 08 NW SprinterFest.